Creative freedom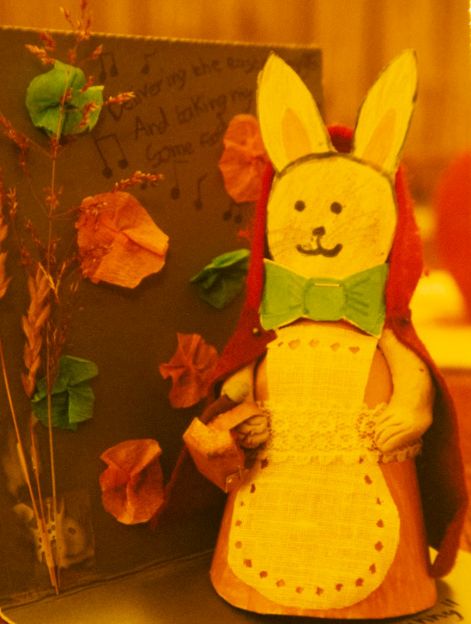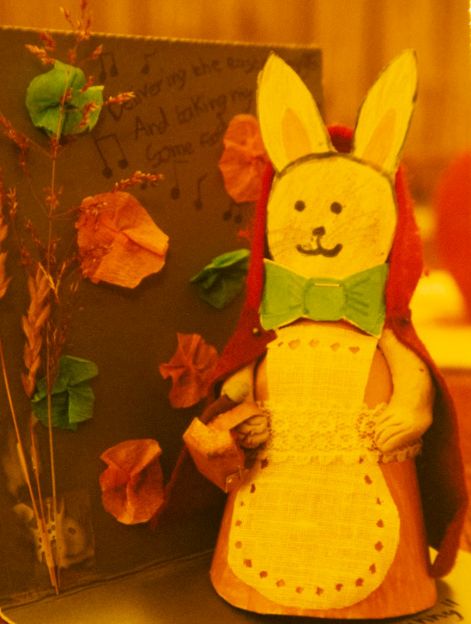 This was my Easter egg competition entry, age 8. Next to this photo in my album, it says, 'My Easter rabbit-egg – made by me'. I didn't write those words – and I didn't make the 'Easter rabbit-egg'. It was my mother's idea, and she was also responsible for most of the execution. I did get to draw the face. I still remember how frustrating I found it that my mother took over the project. I had always blamed this on her perfectionism and lack of trust in me. That is, until recently, when a surprising new explanation for her behaviour occurred to me.
On the 5th of December in The Netherlands, St. Nicholas celebrates his birthday. This is the big festive occasion for children here, not Christmas (although Christmas is making inroads in recent years). In addition to the celebrations at home, the school also gets in on the fun. St. Nicholas visits the school, the smaller children have their shoes filled with sweets, biscuits and a small gift, and the older children have a 'secret Santa'-like system for buying a classmate a gift. The gift is not given in a simple parcel, but packed in a 'surprise', an artistic construction that should, ideally, relate to the person in question and their interests.
Last year was our first experience of the 'surprise' phenomenon. My eight-year old daughter had a clear plan for her surprise, turning a shoebox into a sports field. We let her get on with it, giving some small suggestions and tips. On the day before St. Nicholas, she happily set off to school with it, and the present it contained.
That evening, she returned with her surprise – and the message from her teacher that it was not good enough. It had to be improved, and if it wasn't good enough the next day, she would be forced to give the present she received herself to the other child. Totally dumbfounded, we checked with our daughter if she wanted to make any changes. She did not, so we made some minor cosmetic improvements, and the next day I took her back in to school, to deliver it to the classroom.
When I stepped in, my jaw dropped to the floor at the sight of the surprises. Two-storey rabbit hutches, fake campfires, a life-size papier mache doll… Wonderfully inventive creations – but it was quite obvious that they were mostly the work of the parents, not the children. I deposited my daughter's offering – modest, but completely her own – and apprehensively left her behind at school. Upon her return home, she was completely happy. Subtle questions revealed that the recipient of the sports field had been delighted, and nothing more had been said by her teacher.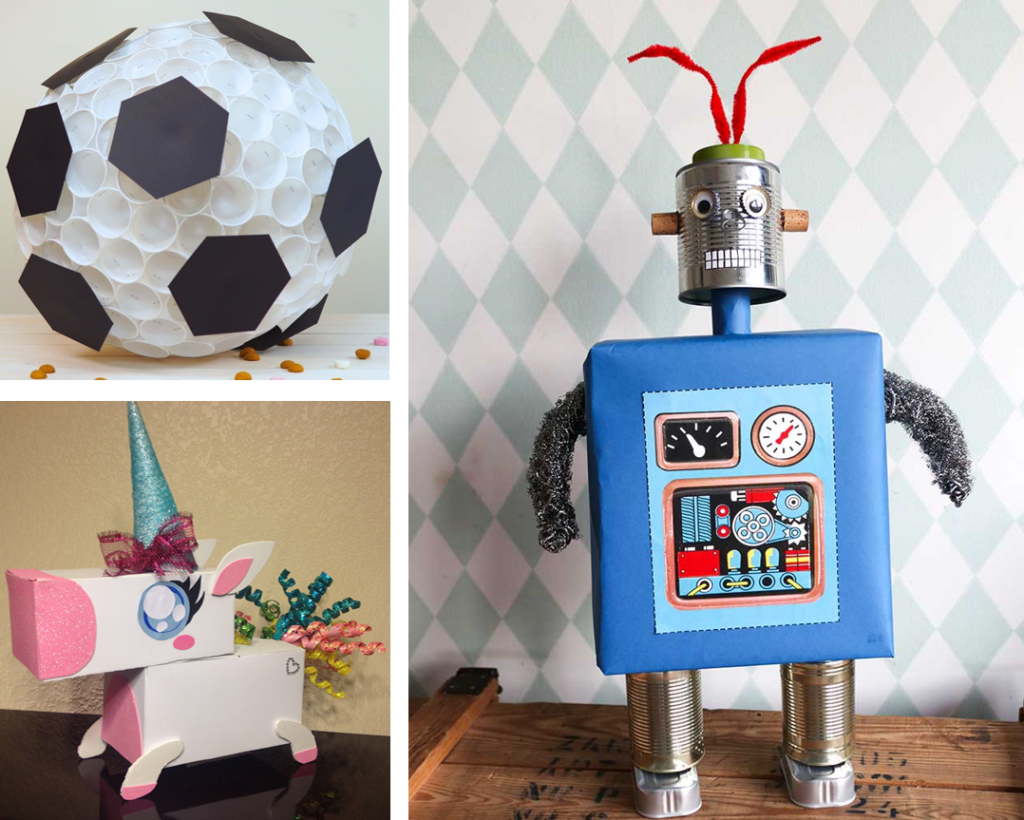 This year, I happened to mention this incident to my daughter's current teacher. He expressed his utter disbelief, and said such a thing should never happen. Just as I started to relax, he continued. Of course the surprise should be attractive, and he gave his pupils plenty of tips for how to make them. You could use a length of straight drainpipe in combination with a U-section to make a doll, or saw down a bucket to create a football stadium. My blood pressure went right back up – it seemed the expectations were high, after all.
My husband stepped in to do some coaching for the surprise. We both, however, agreed that our daughter should still take the lead. Together, they happily worked on an imaginative surprise on the theme of horses. When I saw it, however, my heart sank like a stone. Because all the creativity had been concentrated on what was inside – the exterior was nicely decorated with stickers, but was still basically a box. Mentally, I compared it with the surprises from the previous year, and panic started to rise. 'Wouldn't you like to put some of the things you made on the outside?', I asked my daughter. She was definite, it was a core part of her plan that her friend would only discover these once she opened the present. The urge welled up in me to take over from her and redesign the surprise, jazz it up to make it meet the expected standard.
All of a sudden, I thought back to my mother and the Easter egg competition. What had she perhaps heard or seen from other parents, or even the teachers, that made her feel the need to ensure my entries were up to par? Was she protecting me, being a sensitive child who was already an outsider, quiet and awkward, with foreign parents? I could understand that, feeling the same protective urge now towards my daughter, to keep her safe from the disapproval of the group.
My whole adult life, I have been terrified of incurring this disapproval – of breaking social conventions, seeming rude, mean, careless or lazy. I arrived on time when meeting friends, never challenged someone else's opinion, followed arrangements to the letter. It kept me out of the firing line – but it also held me back, and when the inevitable 'misdemeanour' occurred, it only felt twice as bad. I have spent recent years trying to break free of this mould. Was I really going to do the opposite to my daughter now? I took a deep breath – and held my tongue.
This morning, I again took my daughter to add her surprise to the line-up in the classroom, heart thumping, stomach churning, trying not to look too hard at the papier mache mountain with campsite (complete with working light inside the tent), or the towering doghouse. I still dread the thought of the comments she may receive tomorrow. Perhaps, like last year, it will all turn out fine in the end. If not, then I will stand by her, and defend her creative freedom and right to be herself. I have no idea how to teach her to find the balance between being herself and joining in with the group, but I'd rather she starts her search now than at 40. Who knows, perhaps she'll show me how.